#OptForPeace
When you OptForPeace, you are choosing to create, experience, promote, and live in physical places of peace. We can create Peace Trails together!
Do YOU have a Place of Peace that you want known? Right now to be listed on the World Peace Trails map, there needs to be some kind of marker for peace at the site location: a Peace Pole, or peace garden, or peace statue or art, OR an ongoing peace program. Please add in your Place of Peace using our form, so that all can visit and experience its beauty and peace!
Birth of #OptForPeace
In 2015, REI (the outdoor recreational store) did something quite unusual on Black Friday – the biggest retail day of the year.  They closed their doors, and encouraged their customers to #OptOutside – go out into Nature and experience the world, and to send in photos of their experiences. It worked. Over one million people chose to #OptOutside on November's Friday after Thanksgiving! 
This story and event inspired Gail to create #OptForPeace as a way to (Read More…)
---
Check Out Our New Book!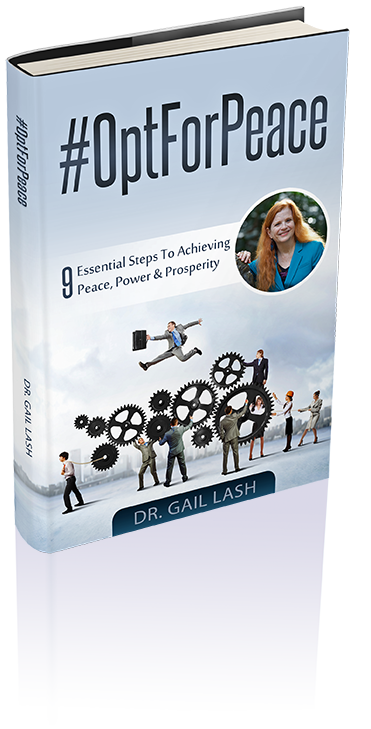 #OptForPeace:
9 Essential Steps To Achieving Peace, Power & Prosperity
Available early 2017!
Book synopsis:
Have you every walked into a special place and felt totally at peace? In this hectic world we are bombarded by stress and strife from many sources. Wouldn't it be wonderful to not only know how to find peace, power and prosperity within yourself, but to also be supported by numerous physical "places of peace" in which to escape and recapture the real world within? In #OptForPeace you embark on a journey of self-discovery and mastery of all things peace! And in the end, you will be inspired to create these physical places of peace – a garden, your business, children's play area, you-name-it – to add to the growing Peace Trails around the world!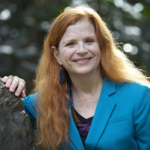 Author Bio:
Dr. Gail Lash is a peace educator, world traveler, spiritual coach, biologist and zoo designer. Her company, Tourism For Peace, explores ways in which we can be gracious hosts and receiving guests in all walks of life, and facilitates businesses and communities to live a culture of peace.  She conducts Peace Brain Training workshops onsite and online. Gail is creator of World Peace Trails, documenting "places of peace" and connecting these to create Peace Trails around the planet. Gail loves to walk labyrinths, play with her Coton de Tulear dogs, and listen to 528-Hz music.
---